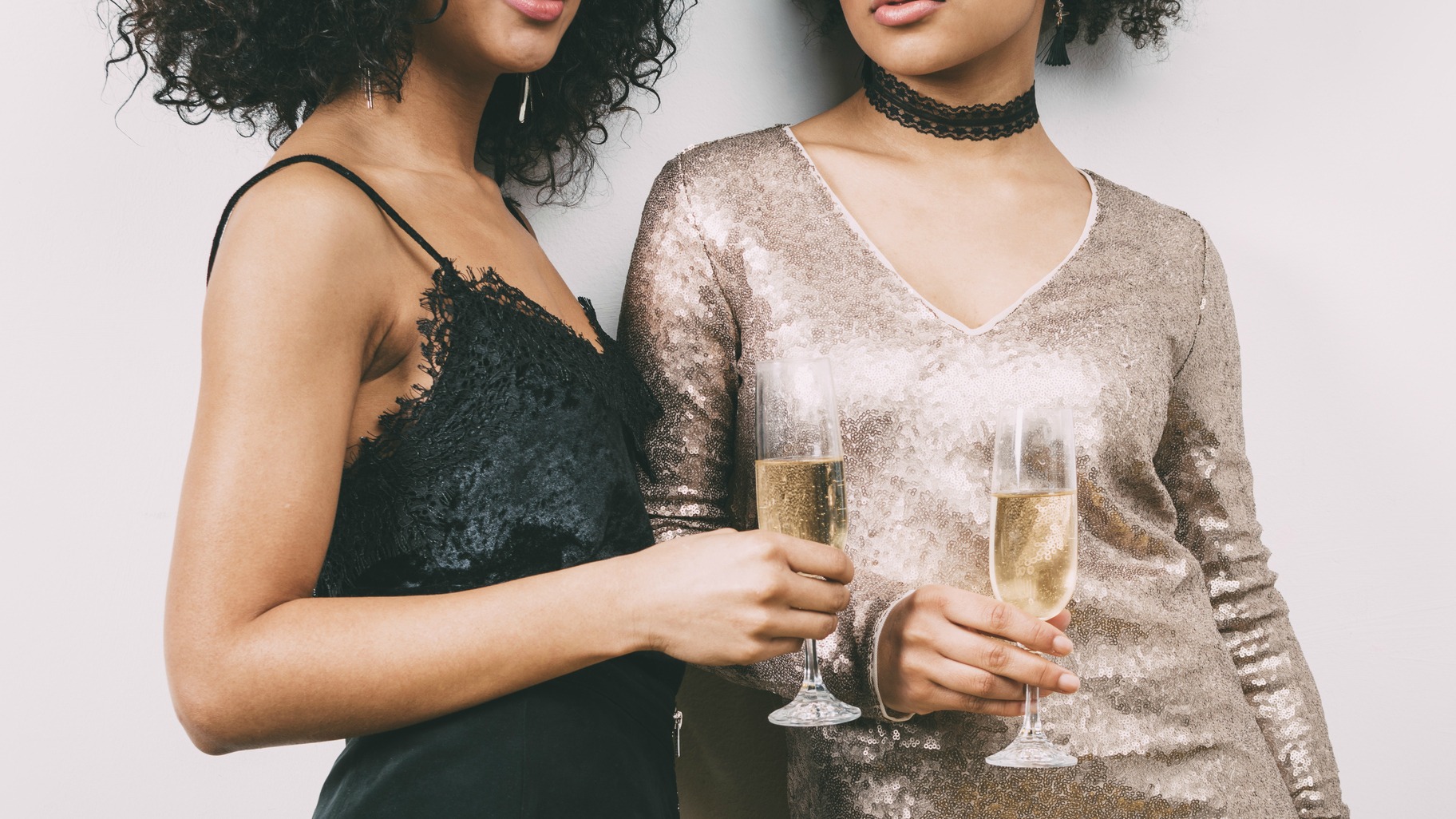 The rules of wedding attire are so confusingjand with every invite we receive, we find ourselves second guessing whether or not itos appropriate to wear a black dress to a wedding. Despite what we may have heard from our grandmothers, weore here to settle the debate once and for all: Yes, we can wear that gorgeous black dress to the next ceremony we go tojweore giving ourselves (and you) full permission to stop questioning it.
So, why was it ever unacceptable that such a versatile, chic, andjletos be realjslimming color be worn to weddings? Back in the old days, if a guest wore black to nuptials, it was considered a passive-aggressive protest to the marriage about to take place. obviously, things have evolved massively, with black emerging as womenos go-to dress shade, both as a guest and, often, as a bridesmaid. As with all colors, appropriateness has more to do with the actual cut, fit, and material of the dress , as opposed to its color (white not withstanding, of course).
pWhen youore a guest at a wedding, the most important thing to keep in mind is not to upstage or upset the bride. Stay away from whites, creams and ivories. For the love of God, do not wear flowers in your hair,q said Molly Guy , the founder and creative director of hip new York-based bridal boutique Stone Fox Bride . When asked what guests can wear, Guy was quick to highlightjyou guessed itjblack.
pThe goal [of a wedding guest] is to look sleek and appropriate, not over-the-top or high-drama. Black is always a safe option. Itos good for cocktail attire, black tie or even a mid-afternoon garden soirAe. Black reads festive and fancy, without an outward cry to nhave all eyes on me.o plus, thereos no chance anyone will mistake you for the lady saying her vows. A simple black slip dress or chic jumpsuit can be dressed up or down depending on your choice of shoes, earrings and clutch.q
So, think of it this way: black isnot acceptable for a wedding if the dress is skin-tight , insanely short, wildly low-cut , or appropriate for a night out in Vegas. But then again, neither is any other color.