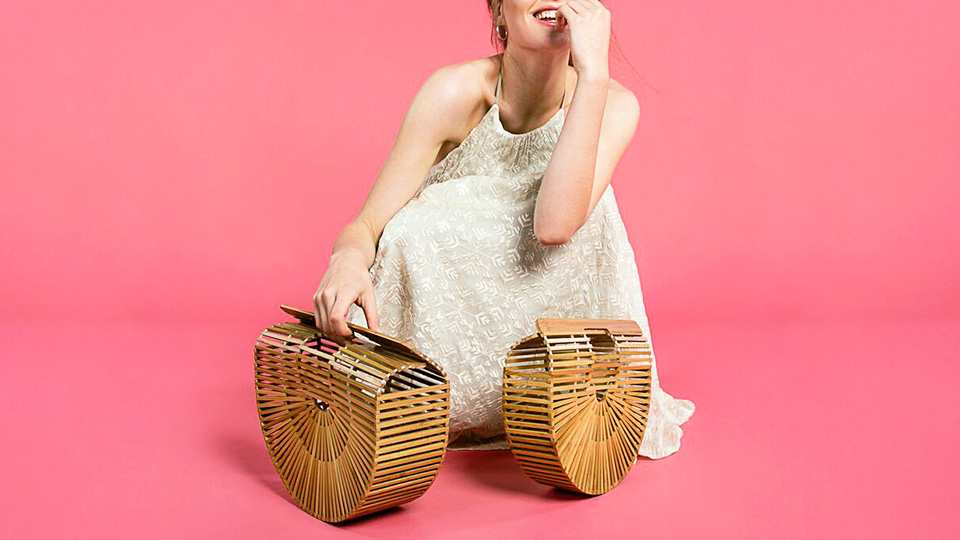 If 2016 was the year of the bucket bagjushered in, of course, by Mansur Gavrieljthen 2017 will be the year of the basket tote. If weore being honest, the trend got its start last year, when the rise of Cult Gaiaos structural bamboo bag veered from casually cool to Insta-famous territory within weeks. Heck, even I bought into itjand the Gaiaos Ark became one of my most-used bags, even though it looks more like a piece of art than something you can use to put other things in. It got me more compliments than any single item in my wardrobe and even though we should all totally get dressed for ourselves, we all know we also get dressed for the compliments.
Thatos why I was a little more than psyched when I heard that the lady behind Cult Gaia, jasmin Larian, would be venturing into new territoryjand not just with additional versions of the Ark bag in a larger size, as well as with acrylic and glitter finishes, but with the launch of ready-to-wear. Larian will be releasing a small capsule for spring, all ahead, and a full-blown collection for fall 2017.
pThe expansion was really inspired by my goal to give the Cult Gaia girl a well-rounded vision of the brandjpieces to complement the head-turning accessories weore known for,q Larian told me, who mentioned she was going for a pSophia Loren on an Italian vacation vibe.
Each piece was originally designed for a vacation I went on with my husband. I couldnot find the pieces I wanted to pack in my closet so I made them.q
As expected, each piece walks the line between trendy and timeless: a low-cut, body-skimming silk dress is balanced by an ankle-length hem, floral motifs vaguely resemble monstera plants rather than pineapples, and she calls circular basket-weaved bangles her version of jewelry. With a capri pant priced at $128 and a halter top selling close to $300, most pieces are priced a tad north of  the $88 the original Ark bag went for, but Larian didnot skimp on quality: Everything is produced in Los Angeles, where her studio remains.
pI really design for a laid-back babejefffortless, feminine but not frilly,q she says. pThe girl looking for beautiful timeless pieces without spending thousands of dollars. nothing here is over-designed.q
See what she means: Browse the capsule collection ahead, and check back for her first full range next month.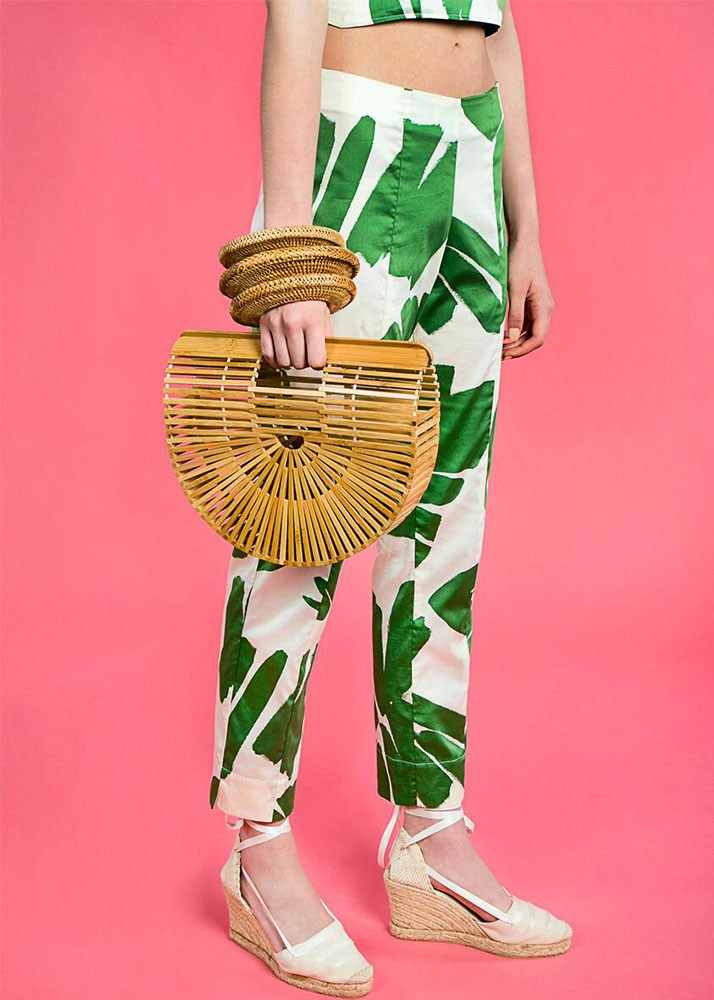 Dorothy palm Bow Back Top, $118; at Cult Gaia
Dorothy palm Capri pant, $128; at Cult Gaia
natural Bamboo Small Gaia's Ark Bag, $128; at Cult Gaia
Rattan Bangle, $60; at Cult Gaia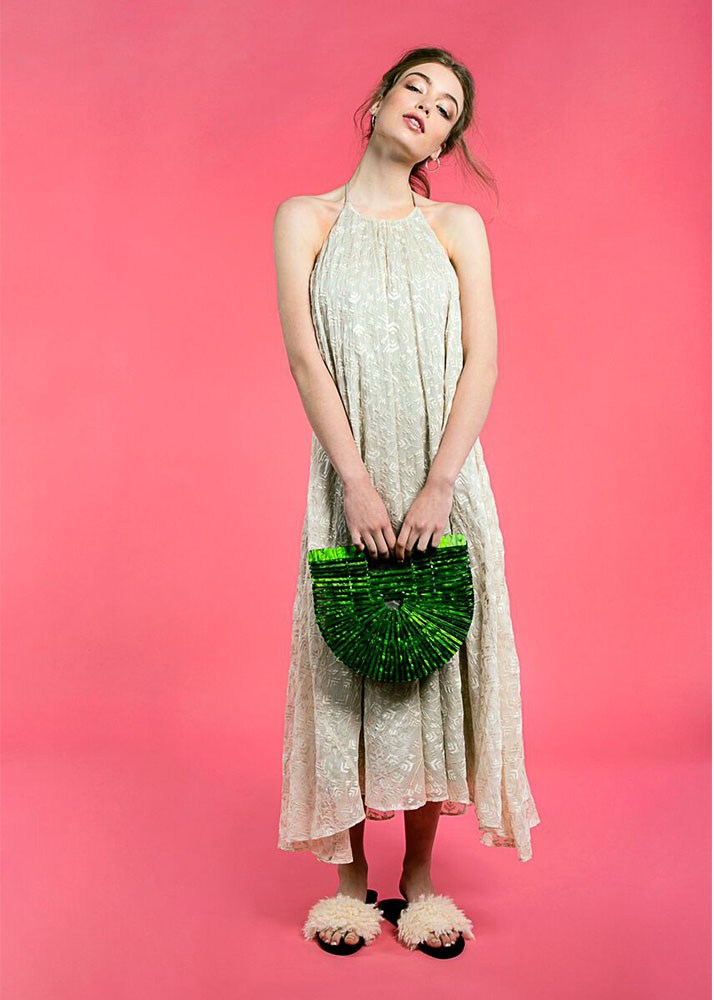 Shell Embroidered Chiffon Silk Tent Dress , $198; at Cult Gaia
Malachite Acrylic Small Ark Bag, $298; at Cult Gaia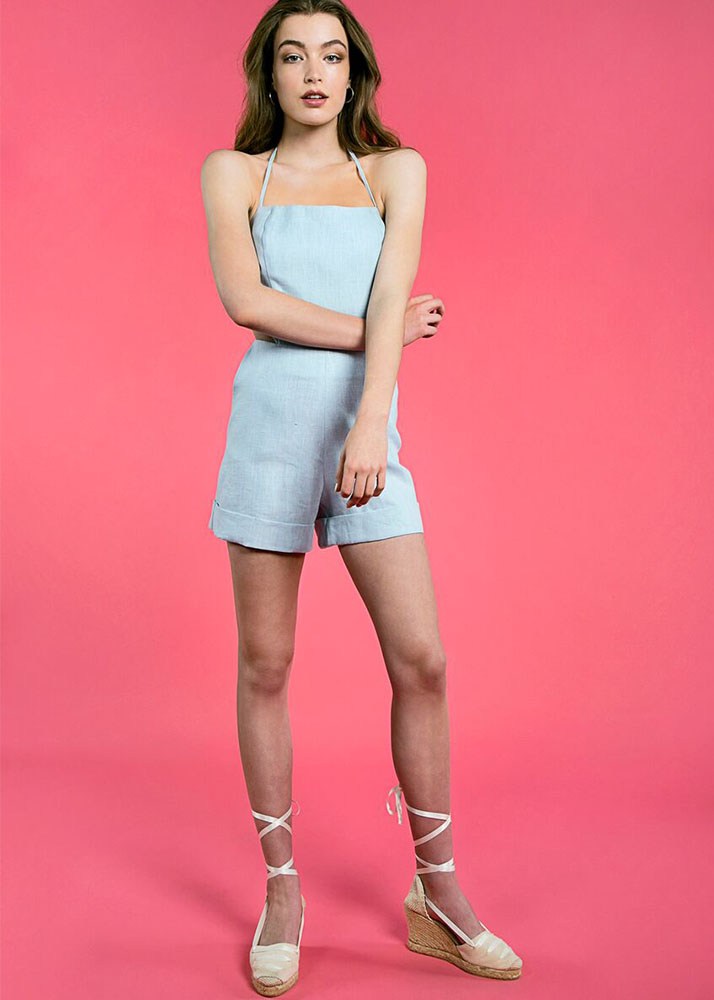 peri Romper, $168; at Cult Gaia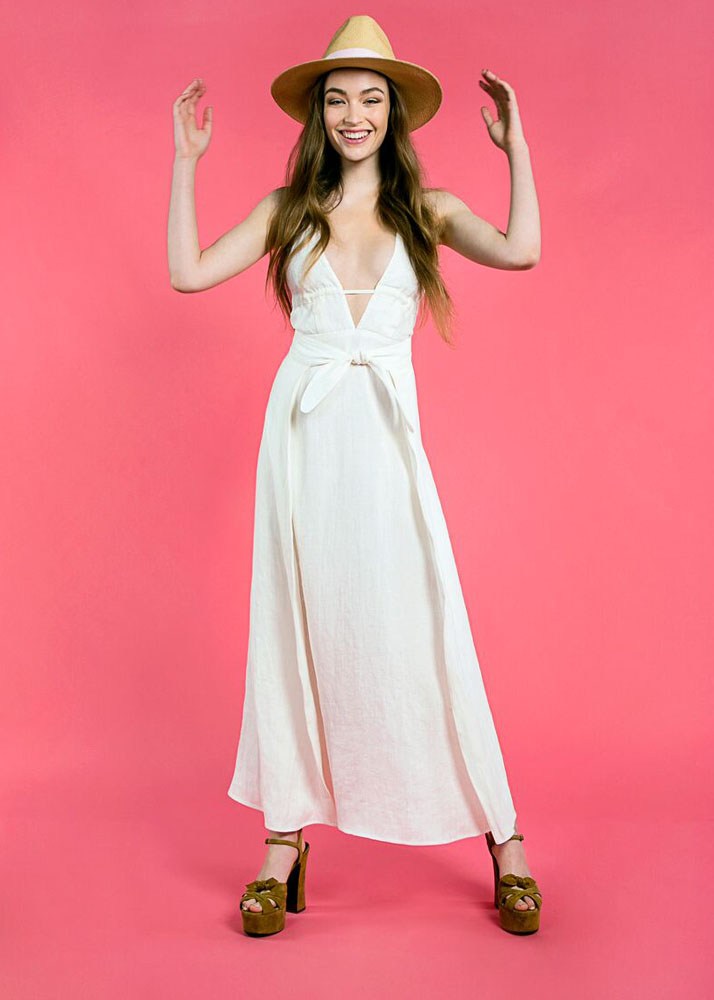 Marlow White Triangle Dress, $198; at Cult Gaia
Straw panama Hat, $120; at Cult Gaia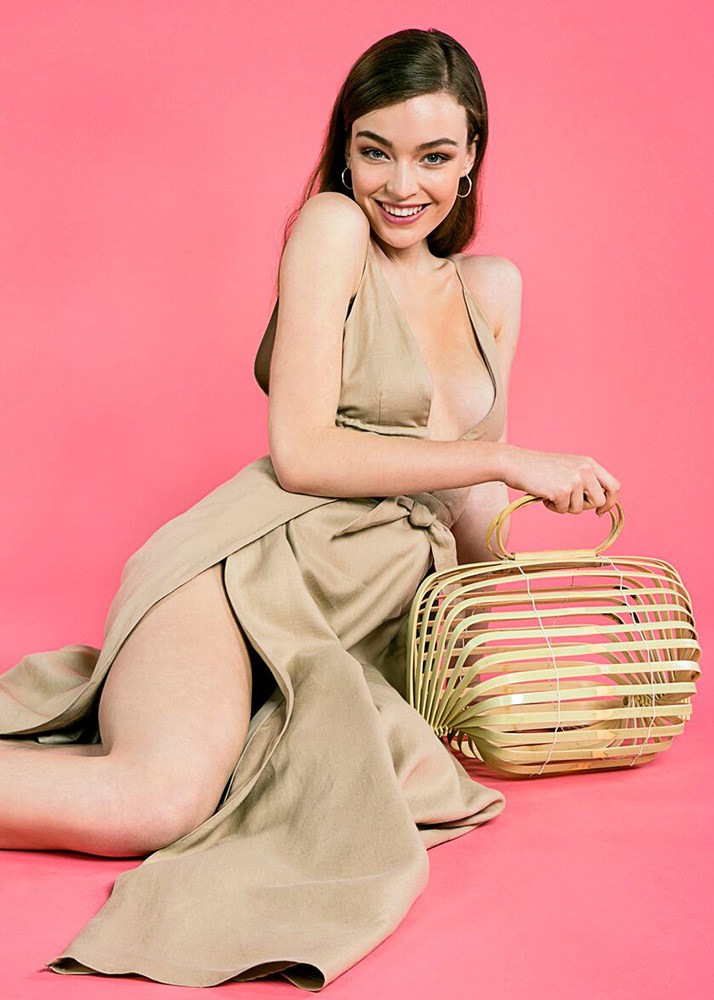 Marlow Tan Triangle Dress, $218; at Cult Gaia
natural Bamboo Large Lilleth Bag, $198; at Cult Gaia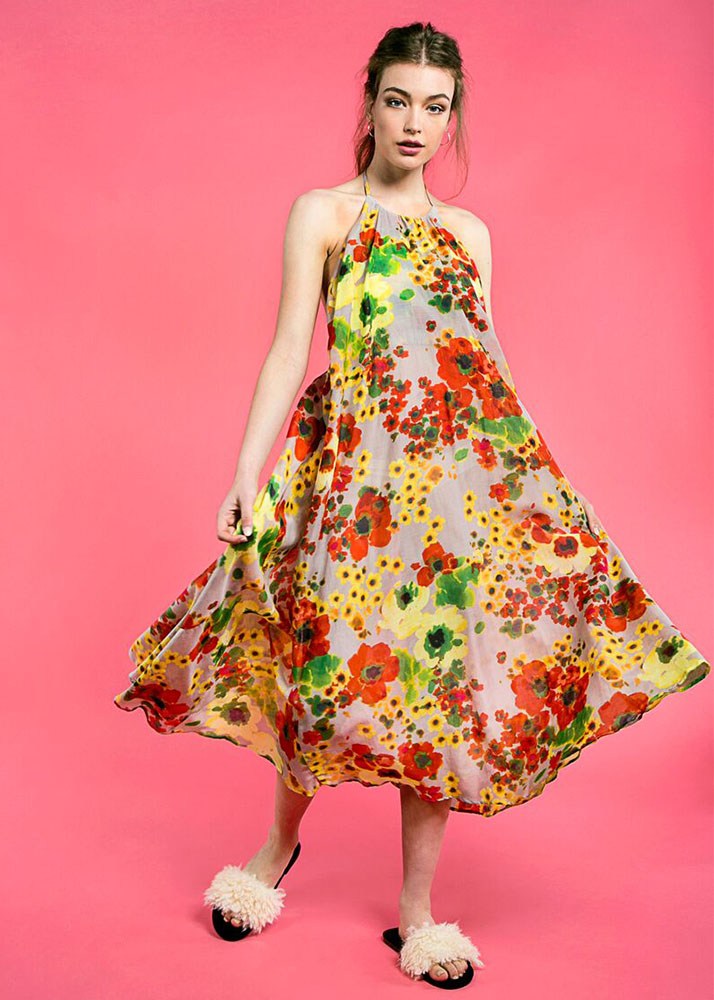 Chelsea Floral Tent Dress, $218; at Cult Gaia